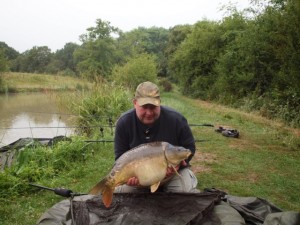 As a new service this year, Cackle Hill are going to run a series of organised Carp Clinic Days. The idea is to cover various areas of carp fishing such as Fish Safety, Rig construction, Solid Bag Fishing, Zig Fishing as well as Spods and Spombs. Feature Finding and bait application will also be covered.
The first Carp Clinic will be on 30/05/2015. The focus of this Clinic will be Carp Rigs and will be hosted by Ken Coller-South. Ken has appeared on the first Kryston DVD and also on the second. Ken has also been involved on the soon to be released Century CQ rods and is about to start work creating a range of Ready Made Carp rigs for 30Plus.
To book a place could not be easier. Simply contact Cackle Hill and book yourself a slot. We are able to accommodate up to four anglers per slot so if there is a group of you then that is no problem. If you are already fishing Cackle Hill on a Day ticket then we can come to your swim and there's also a discount for anglers fishing on the complex.